CANCELLED – A Newt in Shining Armour IX – 20 – 22 April 2018
£15.00
Out of stock
Description
IMPORTANT: the site is waterlogged & sadly even with the forecast good weather this week the ground won't be suitable for us to hold the rally. A Newt In Shining Armour 2018 is CANCELLED! If you have a ticket then you have 3 choices, we can refund you, you can use the ticket for Pissed As A Newt 2018 or you can carry forward to 2019. Once again sorry we can't run the rally! We will be in contact with you all over the next few days.
We are back at Woolley Edge once again for this most excellent of rallies.
I know it's early but get those days booked off work and come and party with Team Sober MCC.
Mediaeval fancy dress encouraged.
Date: 20 – 22 April 2018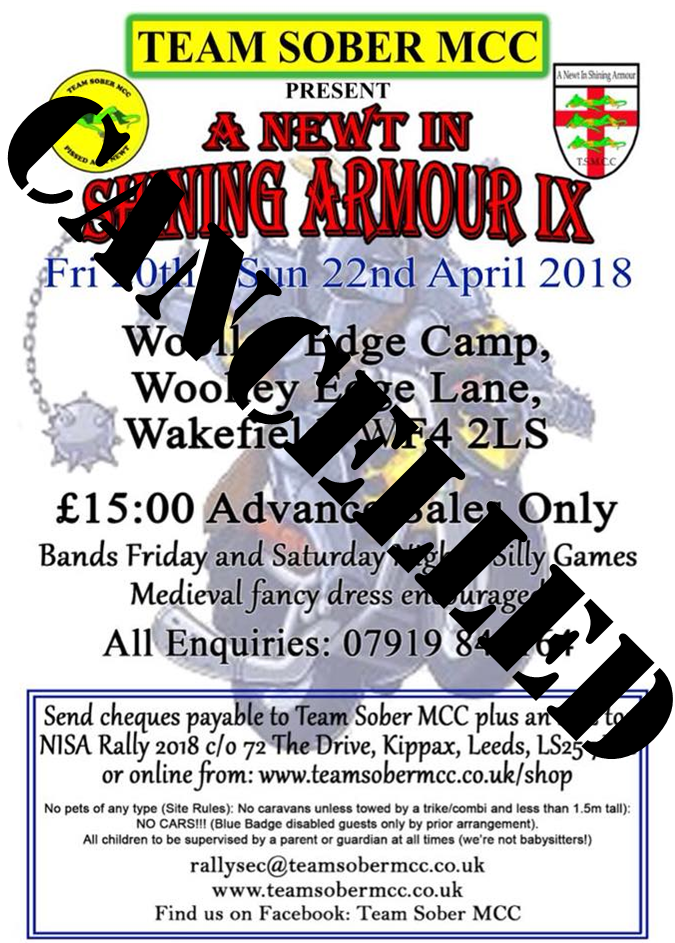 Venue: Woolley Edge Camp, Woolley Edge Lane, Woolley, Wakefield, WF4 2LS